[?]
Not a member? Sign-up now, it's free!
Login
[?]
These are links to some of the major sections in the mixtape collective.
Lists: Browse various lists that are generated by the loads of data we have collected.
Contests: Check out the latest contests, see previous winners, and find out how you can be a part
Music: Check out our ever-growing database of musical knowledge! Use it to find any artist, album, or track that has been entered since the birth of the site and rate and find detailed usage statistics.
Main
[?]
Tired of looking at the same old pages? Try checking out a random one, you never know what you might find...
Random!
Clap Hands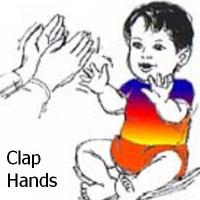 Clap Hands
Created by:
Rachael
Tracks:
18
Length:
01:09:50
Keywords
1. Mix Contest 20
2. Mix Contest 20
3. Mix Contest 20
Created on
3/03/08 03:34am
Level
6
Points
2567
Total visitors
84
Unique visitors
39
This mix was ranked #3 out of 13 entries for this contest
description:
So i've done this a little differently... I guess i've done it wrong because i haven't really stuck to the guidelines. woops.

I tried, but i don't seem to have just songs that stand the test of time. I have albums and artists that stand the test of time.... i found it hard to pick just one song by them.

A few of these songs are all-time favourites that I'll always adore. The others are from artists and albums that i love and will always love. I hope you can all forgive me for being naughty.
tracklist
1
Nick Cave And The Bad Seeds : Red Right Hand
"On a gathering storm comes a tall handsome man, In a dusty black coat with a RED RIGHT HAND" AHHHHHHHHHHH. SHOW MORE
Track 5 from Let Love In
Length: 00:06:10
Year: 1994
Track Description:
"On a gathering storm comes a tall handsome man, In a dusty black coat with a RED RIGHT HAND" AHHHHHHHHHHH.

This got me into Nick Cave and i've never looked back.

This song has such a rich atmosphere to it, which is probably why it's used in so many films. Sinister and sexy. Fuck i love it.

SHOW LESS

2
Tom Waits : Clap Hands
This song got me into Tom Waits. I loved it then and nothing has changed. It hasn't been that long really but [...]

SHOW MORE

Track 2 from Rain Dogs
Length: 00:03:50
Year: 1985
Track Description:
This song got me into Tom Waits. I loved it then and nothing has changed. It hasn't been that long really but i know i'll like it when i'm old and wrinkly and i've always wanted to include this particular song in a mix but i haven't had the chance. UNTIL NOW!

SHOW LESS

3
Dusty Springfield : Spooky
My favourite Dusty song and probably one of my all time favourite songs. This song can put me into a trance li [...]

SHOW MORE

Track 1 from The Very Best Of...
Length: 00:02:45
Year: 0000
Track Description:
My favourite Dusty song and probably one of my all time favourite songs. This song can put me into a trance like state.

SHOW LESS

4
The Doors : Riders on the Storm
I'm actually pretty embarrassed about how much i used to love the doors in highschool. I thought they were the [...]

SHOW MORE

Track 10 from L.A. Woman
Length: 00:07:09
Year: 1971
Track Description:
I'm actually pretty embarrassed about how much i used to love the doors in highschool. I thought they were the shit. A few of their songs are really great though. I will always love this song.

SHOW LESS

5
The Beatles : Something
It was hard to pick a beatles song because so many of them have stood the test of time. I went with an Abbey R [...]

SHOW MORE

Track 2 from Abbey Road
Length: 00:03:04
Year: 1969
Track Description:
It was hard to pick a beatles song because so many of them have stood the test of time. I went with an Abbey Road track because this is the album i listened to the most as a little girl. Obviously still great.

SHOW LESS

6
Lou Reed : Perfect Day
My love for Lou Reed came from this song in Trainspotting in the 7th grade. Funny how that happens. This song [...]

SHOW MORE

Track 3 from Transformer
Length: 00:03:45
Year: 1972
Track Description:
My love for Lou Reed came from this song in Trainspotting in the 7th grade. Funny how that happens. This song is really wonderful.

SHOW LESS

7
David Bowie : Sweet Thing
I don't care if people look at me like i'm crazy. This is my all time favourite Bowie track and one of my all [...]

SHOW MORE

Track 3 from Diamond Dogs
Length: 00:03:38
Year: 1974
Track Description:
I don't care if people look at me like i'm crazy. This is my all time favourite Bowie track and one of my all time favourite songs.

SHOW LESS

8
David Bowie : Candidate
Obviously you have to count all three as one.

SHOW MORE

Track 4 from Diamond Dogs
Length: 00:02:40
Year: 1974
Track Description:
Obviously you have to count all three as one.

SHOW LESS

9
David Bowie : Sweet Thing (reprise)
On a side note, Diamond Dogs was the first Bowie album i ever heard.

SHOW MORE

Track 5 from Diamond Dogs
Length: 00:02:32
Year: 1974
Track Description:
On a side note, Diamond Dogs was the first Bowie album i ever heard.

SHOW LESS

10
The Whitlams : Where Is She
The Whitlams were my favourite band for many years in highschool. This is one of the very few songs that have [...]

SHOW MORE

Track 2 from Introducing
Length: 00:04:16
Year: 1993
Track Description:
The Whitlams were my favourite band for many years in highschool. This is one of the very few songs that have survived for me. Definately one of those songs that will always stay with me.

SHOW LESS

11
John Lennon : (Just Like) Starting Over
I grew up on this greatest hits album (or something very similar). This was a favourite as a wee lass and I st [...]

SHOW MORE

Track 12 from Lennon Legend: The Very Best of John Lennon
Length: 00:03:56
Year: 1997
Track Description:
I grew up on this greatest hits album (or something very similar). This was a favourite as a wee lass and I still love EVERYTHING about it. John Lennon rocks my socks (most of the time).

SHOW LESS

12
The Eurythmics : Here Comes the Rain Again
It's no secret that i adore annie still to this day. I'm not ashamed.

My mum had a few tapes that [...]

SHOW MORE

Track 5 from Greatest Hits
Length: 00:05:01
Year: 0000
Track Description:
It's no secret that i adore annie still to this day. I'm not ashamed.

My mum had a few tapes that she would play in the car when i was really young. This greatest hits and John Lennon's greatest hits were my favourites. Even if it was a short drive i would demand one of them be played.

SHOW LESS

13
You Am I : Heavy Heart
You Am I were my other favourite band in highschool. I still love You Am I and Timmy Rogers. I have so many fa [...]

SHOW MORE

Track 8 from #4 Record
Length: 00:03:12
Year: 1998
Track Description:
You Am I were my other favourite band in highschool. I still love You Am I and Timmy Rogers. I have so many favourites but this one is an absolute classic.

SHOW LESS

14
The Beach Boys : Dont Worry Baby
Childhood favourite. Still a favourite. This song is just so beautiful.

SHOW MORE

Track 7 from Sounds of Summer
Length: 00:02:49
Year: 2003
Track Description:
Childhood favourite. Still a favourite. This song is just so beautiful.

SHOW LESS

15
Simon & Garfunkel : The Sound of Silence
My favourite song as a youngster. I was obsessed with this song. I used to play all my dad's S & G records ove [...]

SHOW MORE

Track 1 from The Sounds of Silence
Length: 00:03:04
Year: 1966
Track Description:
My favourite song as a youngster. I was obsessed with this song. I used to play all my dad's S & G records over and over and I was always sad when this one finished. Still an all time favourite of mine.

SHOW LESS

16
Radiohead : Paranoid Android
God i loved Radiohead. I haven't listened to them in a long long time but this and Talk Show Host have always [...]

SHOW MORE

Track 2 from OK Computer
Length: 00:06:25
Year: 1997
Track Description:
God i loved Radiohead. I haven't listened to them in a long long time but this and Talk Show Host have always been my favs and i will always love them dearly.

SHOW LESS

17
Custard : Girls like that (don't go for guys like us)
This song is still just as awesome as i thought it was in highschool.

SHOW MORE

Track 1 from Loverama
Length: 00:03:10
Year: 0000
Track Description:
This song is still just as awesome as i thought it was in highschool.

SHOW LESS

18
Led Zeppelin : Immigrant Song
I was a big zeppelin fan and then i tired of them. This song will always always make me happy. ...and i still [...]

SHOW MORE

Track 1 from Led Zeppelin III
Length: 00:02:24
Year: 1970
Track Description:
I was a big zeppelin fan and then i tired of them. This song will always always make me happy. ...and i still do love led zeppelin, even if i don't listen to them anymore.

SHOW LESS
Tag Board
You must log in to leave a tag
Stuff
Quick Jump
Rachael's other mixes
Related mixes
recent visitors
show all