[?]
Not a member? Sign-up now, it's free!
Login
[?]
These are links to some of the major sections in the mixtape collective.
Lists: Browse various lists that are generated by the loads of data we have collected.
Contests: Check out the latest contests, see previous winners, and find out how you can be a part
Music: Check out our ever-growing database of musical knowledge! Use it to find any artist, album, or track that has been entered since the birth of the site and rate and find detailed usage statistics.
Main
[?]
Tired of looking at the same old pages? Try checking out a random one, you never know what you might find...
Random!
Mood Music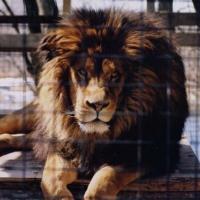 Mood Music
Created by:
johnny_luddite
Tracks:
17
Length:
01:18:25
Keywords
1. unhappy
2. moody
3. aaaaaaargh!
Created on
10/01/06 05:58pm
Level
5
Points
2150
Total visitors
54
Unique visitors
32
description:
Some music to fit my mood. A mood everyone (except Barney The Purple Dinosaur) gets in every once in a while. The purpose of this mix is to allow wallowing, but with a few snap out of it ditties included as well as an escape clause!
tracklist
1
Neil Young : Down by the river
Why act manic when you have Neil to do it for you. This is a dish best served live, but I do love this origina [...]

SHOW MORE

Track 4 from everybody knows this is nowhere
Length: 00:09:13
Year: 1969
Track Description:
Why act manic when you have Neil to do it for you. This is a dish best served live, but I do love this original version too!

SHOW LESS

2
Sonic Youth : (She's in a) Bad Mood
Her and me both. Go Sonics!

SHOW MORE

Track 1 from Confusion is Sex / Kill Yr. Idols
Length: 00:05:36
Year: 1995
Track Description:
Her and me both. Go Sonics!

SHOW LESS

3
John Lee Hooker : It Serves You Right To Suffer
"It serves you right to suffer, it serves you right to be alone!" It certainly does!

SHOW MORE

Track 8 from It Serves You Right To Suffer
Length: 00:05:09
Year: 1966
Track Description:
"It serves you right to suffer, it serves you right to be alone!" It certainly does!

SHOW LESS

4
Nick Cave And The Bad Seeds : The Carnival Is Over
Cave can take a black day and make it blacker, bless him!

SHOW MORE

Track 14 from Kicking Against The Pricks
Length: 00:03:16
Year: 1986
Track Description:
Cave can take a black day and make it blacker, bless him!

SHOW LESS

5
Leonard Cohen : Hey, That's No Way To Say Goodbye
Songs to become a postal operative to!

SHOW MORE

Track 0 from The Essential Leonard Cohen (Disc 1)
Length: 00:02:54
Year: 0000
Track Description:
Songs to become a postal operative to!

SHOW LESS

6
Radiohead : Creep (live)
Yes, this gets us (me) right back on track. They think they ARE so fucking special!

SHOW MORE

Track 3 from Pop Is Dead
Length: 00:04:11
Year: 1993
Track Description:
Yes, this gets us (me) right back on track. They think they ARE so fucking special!

SHOW LESS

7
Joy Division : Love Will Tear Us Apart
Oh, this selection might be getting obvious, but I don't care. It works!

SHOW MORE

Track 5 from The Complete BBC Recordings
Length: 00:03:25
Year: 2000
Track Description:
Oh, this selection might be getting obvious, but I don't care. It works!

SHOW LESS

8
Julian Cope : World Shut Your Mouth
I'm as mad as hell and I'm not gonna take it. Now Saint Julian is just mad, but the man has a point!

SHOW MORE

Track 6 from Saint Julian
Length: 00:03:36
Year: 1987
Track Description:
I'm as mad as hell and I'm not gonna take it. Now Saint Julian is just mad, but the man has a point!

SHOW LESS

9
Pixies : Monkey Gone To Heaven
I awlways liked hearing this when I was in a bad mood I wanted to continue for a while. I manage to be exhiler [...]

SHOW MORE

Track 7 from Doolittle
Length: 00:02:56
Year: 2003
Track Description:
I awlways liked hearing this when I was in a bad mood I wanted to continue for a while. I manage to be exhilerated by this track yet still remain pissed. Now and then, that is all you can ask for!

SHOW LESS

10
New Order : Blue Monday
Peter Hook's basslines; Deceptively simple yet wonderfully morose!

SHOW MORE

Track 5 from Power, Corruption & Lies
Length: 00:07:29
Year: 1983
Track Description:
Peter Hook's basslines; Deceptively simple yet wonderfully morose!

SHOW LESS

11
Frank Sinatra : It Was A Very Good Year
The chairman of the board gets downright bloody miserable. Count me in!

SHOW MORE

Track 8 from September Of My Years
Length: 00:04:28
Year: 1965
Track Description:
The chairman of the board gets downright bloody miserable. Count me in!

SHOW LESS

12
Cream : We're Going Wrong
The closest Clapton ever got to grunge. This is horrible, in a good way!

SHOW MORE

Track 2 from Royal Albert Hall London May 2-3-5-6 2005
Length: 00:08:27
Year: 2005
Track Description:
The closest Clapton ever got to grunge. This is horrible, in a good way!

SHOW LESS

13
Garbage : Stupid Girl
Stupid boys, men, women and dogs abound too!

SHOW MORE

Track 8 from Garbage
Length: 00:04:18
Year: 1995
Track Description:
Stupid boys, men, women and dogs abound too!

SHOW LESS

14
Portishead : Glory Box
Give me a reason...

SHOW MORE

Track 11 from Dummy
Length: 00:05:07
Year: 1994
Track Description:
Give me a reason...

SHOW LESS

15
B-52's : Private Idaho
You've been living in your own private Idaho. Underground like a wild potato! I wish. There is a slight smirk [...]

SHOW MORE

Track 6 from Wild Planet
Length: 00:03:36
Year: 1980
Track Description:
You've been living in your own private Idaho. Underground like a wild potato! I wish. There is a slight smirk appearing on this otherwise angry face though!

SHOW LESS

16
The Beatles : I'm Down
I am down, but I am just beginning to feel ever so slightly up as well!

SHOW MORE

Track 3 from Anthology 2 (Disk 1)
Length: 00:02:53
Year: 1996
Track Description:
I am down, but I am just beginning to feel ever so slightly up as well!

SHOW LESS

17
Captain Beefheart and His Magic Band : Old Fart at Play
The Captain eloquently describes what I have been up to. Happy trails...

SHOW MORE

Track 27 from Trout Mask Replica
Length: 00:01:51
Year: 1969
Track Description:
The Captain eloquently describes what I have been up to. Happy trails...

SHOW LESS
Tag Board
You must log in to leave a tag
Stuff
Quick Jump
johnny_luddite's other mixes
Related mixes
recent visitors
show all