[?]
Not a member? Sign-up now, it's free!
Login
[?]
These are links to some of the major sections in the mixtape collective.
Lists: Browse various lists that are generated by the loads of data we have collected.
Contests: Check out the latest contests, see previous winners, and find out how you can be a part
Music: Check out our ever-growing database of musical knowledge! Use it to find any artist, album, or track that has been entered since the birth of the site and rate and find detailed usage statistics.
Main
[?]
Tired of looking at the same old pages? Try checking out a random one, you never know what you might find...
Random!
Little Wet Tears on My Baby's Shoulder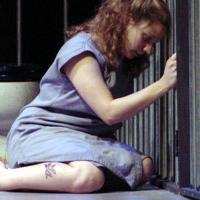 Little Wet Tears on My Baby's Shoulder
Created by:
whackedtollie
Tracks:
15
Length:
01:06:00
Keywords
1. Mix Contest 2
2. Mix Contest 2
3. Mix Contest 2
Created on
9/02/06 06:57pm
Level
5
Points
2463
Total visitors
116
Unique visitors
49
This mix was ranked #27 out of 30 entries for this contest
description:
Three things:

1) I sort of made this a story tape, taking us from unrequieted love, to losing your lover, to sadness in retrospect.
2) I'm not so good with sad-sad songs, so these are ones you can mostly listen to no matter what mood you're in - they just sort of have a melancholy air about them.
3) This is a blind tape, as I don't have headphones or speakers. I imagine it sounds pretty good, though.
tracklist
1
The Decemberists : Oceanside
A melancholy-toned song about admiring a perfect girl from afar.

SHOW MORE

Track 1 from 5 songs
Length: 00:03:29
Year: 2003
Track Description:
A melancholy-toned song about admiring a perfect girl from afar.

SHOW LESS

2
The Cure : Pictures of You
Sad nostalgic song, a loved one has left.

SHOW MORE

Track 2 from Disintegration
Length: 00:07:28
Year: 1989
Track Description:
Sad nostalgic song, a loved one has left.

SHOW LESS

3
Kinch : Happiness is an Inside Job
While this song is catchy, it is also depressing if you really listen to it.

SHOW MORE

Track 1 from Happiness is an Inside Job
Length: 00:04:36
Year: 2005
Track Description:
While this song is catchy, it is also depressing if you really listen to it.

SHOW LESS

4
Elliott Smith : Say Yes
The first Elliott Smith song I ever liked, this is a song for low days.

SHOW MORE

Track 12 from Either/Or
Length: 00:02:19
Year: 1997
Track Description:
The first Elliott Smith song I ever liked, this is a song for low days.

SHOW LESS

5
Ben Kweller : In Other Words
Another song for low days. "Something to take it away, to take it away..." Relatively simple song, but it sur [...]

SHOW MORE

Track 5 from Sha Sha
Length: 00:05:34
Year: 2002
Track Description:
Another song for low days. "Something to take it away, to take it away..." Relatively simple song, but it sure hits you when you're feeling it.

SHOW LESS

6
The Sundays : Here's Where the Story Ends
"The devil in me said go down to the shed, I know where I belong. And the only thing I ever really wanted to [...]

SHOW MORE

Track 2 from Reading, Writing and Arithmetic
Length: 00:03:55
Year: 1990
Track Description:
"The devil in me said go down to the shed, I know where I belong. And the only thing I ever really wanted to say was wrong..."

SHOW LESS

7
David Bowie : Life On Mars?
"And the film is a saddening bore, cos she's seen it ten times or more..."

SHOW MORE

Track 4 from Hunky Dory
Length: 00:03:52
Year: 1971
Track Description:
"And the film is a saddening bore, cos she's seen it ten times or more..."

SHOW LESS

8
Keane : Somewhere Only We Know
I am so not ashamed of this it's kind of funny. This is one of my favorite ballads though, and it deserves a [...]

SHOW MORE

Track 0 from Hopes And Fears
Length: 00:03:57
Year: 0000
Track Description:
I am so not ashamed of this it's kind of funny. This is one of my favorite ballads though, and it deserves a place on my sad-song tape.

SHOW LESS

9
The Smiths : Still Ill
"Somewhere Only We Know" was the first of a few "Can't we work it out?" songs, or, depending on how you look a [...]

SHOW MORE

Track 7 from The Smiths
Length: 00:03:20
Year: 1984
Track Description:
"Somewhere Only We Know" was the first of a few "Can't we work it out?" songs, or, depending on how you look at them, "I wish you were still around so we could work it out" songs. "Still Ill" is a "I don't know if we can keep doing this because it feels so wrong to me" song. So you know... they're all mixed together.

SHOW LESS

10
Coldplay : The Scientist
I could almost put "Solitude" by Billie Holiday in this song's place, but I opted to go for putting the other [...]

SHOW MORE

Track 4 from A Rush Of Blood To The Head
Length: 00:05:09
Year: 2002
Track Description:
I could almost put "Solitude" by Billie Holiday in this song's place, but I opted to go for putting the other song I wanted by her on here. I used to love this song so much, but it'd freak me out if I listened to it at night because of the lyric "Tell me you love me, come back and haunt me, I want to rush to the start." I was like 13 at the time... but still.

SHOW LESS

11
Bobby Goldsboro : Honey
This song is really cheesy but if you're in the mood for one-a them tear-jerkers, it's actually really sad. I [...]

SHOW MORE

Track 6 from Greatest Hits
Length: 00:03:58
Year: 2003
Track Description:
This song is really cheesy but if you're in the mood for one-a them tear-jerkers, it's actually really sad. It just kind of lures you into it if you are unsuspecting.

SHOW LESS

12
Lou Reed : Sad Song
I really like the version found on "Peel Slowly and See" better, but I don't feel like "adding track to databa [...]

SHOW MORE

Track 10 from Berlin
Length: 00:06:59
Year: 1973
Track Description:
I really like the version found on "Peel Slowly and See" better, but I don't feel like "adding track to database" so... this one will do.

SHOW LESS

13
Kings of Leon : Day Old Blues
I was obsessed with this song for awhile when the second album came out. It's very bluesy and I think it fits [...]

SHOW MORE

Track 9 from Aha Shake Heartbreak
Length: 00:03:32
Year: 2005
Track Description:
I was obsessed with this song for awhile when the second album came out. It's very bluesy and I think it fits.

SHOW LESS

14
Regina Spektor : Lady
The namesake for this mix... "Lady sing the songs so blue... little wet tears on my baby's shoulder... I've wa [...]

SHOW MORE

Track 11 from begin to hope
Length: 00:04:45
Year: 2006
Track Description:
The namesake for this mix... "Lady sing the songs so blue... little wet tears on my baby's shoulder... I've walked the streets for so long, ain't nothin' right, ain't nothin' wrong." Also, a good introductory song, so to speak, for Lady Day herself who is next on the mix.

SHOW LESS

15
Billie Holiday : Good Morning, Heartache
Finishing the mix with a bluesy song of regretful retrospect. Thank you and good night.

SHOW MORE

Track 14 from Billie Holiday's Greatest Hits
Length: 00:03:07
Year: 1994
Track Description:
Finishing the mix with a bluesy song of regretful retrospect. Thank you and good night.

SHOW LESS
Tag Board
You must log in to leave a tag
Stuff
Quick Jump
whackedtollie's other mixes
Related mixes
recent visitors
show all