[?]
Not a member? Sign-up now, it's free!
Login
[?]
These are links to some of the major sections in the mixtape collective.
Lists: Browse various lists that are generated by the loads of data we have collected.
Contests: Check out the latest contests, see previous winners, and find out how you can be a part
Music: Check out our ever-growing database of musical knowledge! Use it to find any artist, album, or track that has been entered since the birth of the site and rate and find detailed usage statistics.
Main
[?]
Tired of looking at the same old pages? Try checking out a random one, you never know what you might find...
Random!
thoroughly sloshed at the beau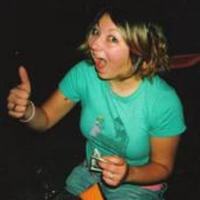 thoroughly sloshed at the beau
Created by:
youandme
Tracks:
13
Length:
00:50:11
Keywords
1. drunk
2. time life
3. bad
Created on
3/16/07 02:04am
Level
5
Points
2290
Total visitors
56
Unique visitors
34
description:
when i lived in ashland, my friends and i would always, no matter what, end up at the dirty old beau club at the end of the night. these are songs from the jukebox which we played out to no end. all these songs remind me of the beau, and the debauchery which happend before, during, and after. i drunkenly decided to call my friend libbi tonight in a stupor. she was at the beau. i could almost smell the menthol cigarettes and pbr. i haven't been in a long time... and it's pathetic to admit, but i definitely miss it. if time life ever came out with a 'songs drunks play from the jukebox at a dive bar' collection, i believe this would be it. i miss my life back there, even though it was totally pointless and self-indulgent. goddamn it, i just want to go to the beau!!
tracklist
1
Pixies : Here Comes Your Man
i don't think there was a night when this song was not played.

SHOW MORE

Track 13 from Wave of Mutilation: The Best of the Pixies
Length: 00:03:21
Year: 2004
Track Description:
i don't think there was a night when this song was not played.

SHOW LESS

2
The Ramones : The KKK Took My Baby Away
if you've spent much time at the beau, you know dirty dan, that snaggly sonofabitch. you'd also know that he l [...]

SHOW MORE

Track 3 from Pleasant Dreams
Length: 00:02:32
Year: 1981
Track Description:
if you've spent much time at the beau, you know dirty dan, that snaggly sonofabitch. you'd also know that he loves this song. i can't count how many times i'd run into him mid-day and end up going to the beau. he'd yell at jen, the bartender, and put on this song.

SHOW LESS

3
Elvis Costello : Watching the Detectives
PAC MAN ANYONE??

SHOW MORE

Track 7 from My Aim is True
Length: 00:03:47
Year: 1977
Track Description:
PAC MAN ANYONE??

SHOW LESS

4
The Animals : Don't Let Me Be Misunderstood
i suck at pool. but i always felt pretty badass when this played.

SHOW MORE

Track 12 from Animal Tracks
Length: 00:02:28
Year: 0000
Track Description:
i suck at pool. but i always felt pretty badass when this played.

SHOW LESS

5
Bob Dylan : Like a Rolling Stone
tell me you haven't drunkenly sang this in a bar, and i'll tell you, you're a liar. or a lot cooler than me.

SHOW MORE

Track 8 from Masterpieces (disc 1)
Length: 00:05:18
Year: 1987
Track Description:
tell me you haven't drunkenly sang this in a bar, and i'll tell you, you're a liar. or a lot cooler than me.

SHOW LESS

6
Led Zeppelin : Ramble On
the last thing i remember before waking up outside on the sidewalk by bartender john was playing this song.

SHOW MORE

Track 7 from Led Zeppelin II
Length: 00:04:35
Year: 1969
Track Description:
the last thing i remember before waking up outside on the sidewalk by bartender john was playing this song.

SHOW LESS

7
David Bowie : Young Americans
drunk people love david bowie at his worst!

SHOW MORE

Track 1 from Young Americans
Length: 00:05:10
Year: 1975
Track Description:
drunk people love david bowie at his worst!

SHOW LESS

8
Lou Reed : Sattelite of Love
drunken conversations with phil - the local cook/drunk who i shared a musical intimacy with. he would always c [...]

SHOW MORE

Track 7 from Transformer
Length: 00:03:41
Year: 1972
Track Description:
drunken conversations with phil - the local cook/drunk who i shared a musical intimacy with. he would always come up to my boyfriend and i, grab my face, and say... look at this girl! look at how much she loves you! oh, phil... i miss you.

SHOW LESS

9
Johnny Cash : I Walk the Line
HICKS!

SHOW MORE

Track 7 from There You Go
Length: 00:02:41
Year: 0000
Track Description:
HICKS!

SHOW LESS

10
Kim Carnes : Bette Davis Eyes
my friend anna's favorite song. i danced with gay tonya to this song one night. then i ran into her at my loca [...]

SHOW MORE

Track 1 from Mistaken Identity
Length: 00:03:49
Year: 1981
Track Description:
my friend anna's favorite song. i danced with gay tonya to this song one night. then i ran into her at my local bar here. i think i might have grabbed her ass. oops?

SHOW LESS

11
Blondie : Atomic
pbr + ashland crazies + blondie... a whole lot of mess

SHOW MORE

Track 9 from Eat to the Beat
Length: 00:04:39
Year: 1979
Track Description:
pbr + ashland crazies + blondie... a whole lot of mess

SHOW LESS

12
Stevie Wonder : Sir Duke
on a particularly classy night, a friend of mine woke me up on the sidewalk next to the astro station. he trie [...]

SHOW MORE

Track 15 from The Definitive Collection
Length: 00:03:53
Year: 2002
Track Description:
on a particularly classy night, a friend of mine woke me up on the sidewalk next to the astro station. he tried to take me home, but when i awoke, i bolted to the beau and proceeded to dance around to this song

SHOW LESS

13
Al Green : Here I Am (Come and Take Me)
you know someone's bound to take someone home. and that person is probably libbi, bless her soul.

SHOW MORE

Track 4 from Greatest Hits
Length: 00:04:17
Year: 1995
Track Description:
you know someone's bound to take someone home. and that person is probably libbi, bless her soul.

SHOW LESS
Tag Board
You must log in to leave a tag
Stuff
Quick Jump
youandme's other mixes
Related mixes
recent visitors
show all