[?]
Not a member? Sign-up now, it's free!
Login
[?]
These are links to some of the major sections in the mixtape collective.
Lists: Browse various lists that are generated by the loads of data we have collected.
Contests: Check out the latest contests, see previous winners, and find out how you can be a part
Music: Check out our ever-growing database of musical knowledge! Use it to find any artist, album, or track that has been entered since the birth of the site and rate and find detailed usage statistics.
Main
[?]
Tired of looking at the same old pages? Try checking out a random one, you never know what you might find...
Random!
Llama Crossing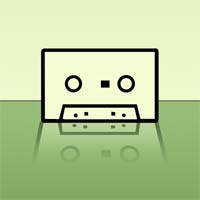 Llama Crossing
Created by:
daneurysm
Tracks:
11
Length:
00:38:45
Keywords
1. Mix Contest 1
2. Mix Contest 1
3. Mix Contest 1
Created on
7/31/06 07:40pm
Level
5
Points
2129
Total visitors
87
Unique visitors
57
This mix was ranked #10 out of 23 entries for this contest
description:
After inventing a new math equation comparable to Issac Newton's 7th law of gravity, I plugged in the binary translation of some of my favorite songs, and a couple of not so favorite songs and the answer came out to this mix. Also I can't upload art, stupid new computer. sorry.
tracklist
1
piebald : We Believe In Karma
We do, we really do.

SHOW MORE

Track 2 from If It Weren't For Venetian Blinds, It Would Be Curtains For Us All
Length: 00:02:30
Year: 1999
Track Description:
We do, we really do.

SHOW LESS

2
Radiohead : Karma Police
Man, this is a good song, and the one that got me into radiohead.

SHOW MORE

Track 6 from OK Computer
Length: 00:04:21
Year: 1997
Track Description:
Man, this is a good song, and the one that got me into radiohead.

SHOW LESS

3
Hey Mercedes : Police Police Me
Anything Bob Nanna has to be good. The Supreme Court may or may not agree, it will be a federal law in October [...]

SHOW MORE

Track 8 from Loses Control
Length: 00:03:51
Year: 2003
Track Description:
Anything Bob Nanna has to be good. The Supreme Court may or may not agree, it will be a federal law in October.

SHOW LESS

4
Ted Leo and the Pharmacists : Me and Mia
see above. replace Bob Nanna with Ted Leo.

SHOW MORE

Track 1 from Shake the Sheets
Length: 00:03:31
Year: 2004
Track Description:
see above. replace Bob Nanna with Ted Leo.

SHOW LESS

5
Foo Fighters : M.I.A.

SHOW MORE

Track 11 from There Is Nothing Left To Lose
Length: 00:03:46
Year: 1999
Track Description:


SHOW LESS

6
Cursive : A Disruption in the Normal Swing of Things
Cursive kicks ass, even though this is just a b-side, its still a great song, as are the others on this album. [...]

SHOW MORE

Track 7 from The Difference Between Houses and Homes: Lost Songs and Loose Ends 1995-2001
Length: 00:02:52
Year: 2005
Track Description:
Cursive kicks ass, even though this is just a b-side, its still a great song, as are the others on this album.

SHOW LESS

7
The Promise Ring : Things Just Getting Good
I love the promise ring, really poppy, really awesome. Too bad they broke up.

SHOW MORE

Track 5 from Very Emergency
Length: 00:04:45
Year: 1999
Track Description:
I love the promise ring, really poppy, really awesome. Too bad they broke up.

SHOW LESS

8
Criteria : Good Luck
I didn't expect much from this band, then I listened to them, who would believe that a lawyer could write this [...]

SHOW MORE

Track 0 from When We Break
Length: 00:02:46
Year: 2005
Track Description:
I didn't expect much from this band, then I listened to them, who would believe that a lawyer could write this.

SHOW LESS

9
Jimmy Eat World : Lucky Denver Mint
I like Jimmy Eat World. yeah.

SHOW MORE

Track 2 from Clarity
Length: 00:03:52
Year: 1999
Track Description:
I like Jimmy Eat World. yeah.

SHOW LESS

10
The Cure : Mint Car
I don't really like the cure that much. I just needed a song.

SHOW MORE

Track 6 from Wild Mood Swings
Length: 00:03:32
Year: 1996
Track Description:
I don't really like the cure that much. I just needed a song.

SHOW LESS

11
Built to Spill : Car
Built to Spill is probably one of the greatest bands ever. Doug Martsch is a genius.

SHOW MORE

Track 4 from There's Nothing Wrong with Love
Length: 00:02:59
Year: 0000
Track Description:
Built to Spill is probably one of the greatest bands ever. Doug Martsch is a genius.

SHOW LESS
Tag Board
You must log in to leave a tag
Stuff
Quick Jump
daneurysm's other mixes
Related mixes
recent visitors
show all