[?]
Not a member? Sign-up now, it's free!
Login
[?]
These are links to some of the major sections in the mixtape collective.
Lists: Browse various lists that are generated by the loads of data we have collected.
Contests: Check out the latest contests, see previous winners, and find out how you can be a part
Music: Check out our ever-growing database of musical knowledge! Use it to find any artist, album, or track that has been entered since the birth of the site and rate and find detailed usage statistics.
Main
[?]
Tired of looking at the same old pages? Try checking out a random one, you never know what you might find...
Random!
i melt with you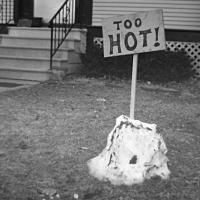 i melt with you
Created by:
daneurysm
Tracks:
11
Length:
00:43:53
Keywords
1. Mix Contest 2
2. Mix Contest 2
3. Mix Contest 2
Created on
8/23/06 10:12pm
Level
3
Points
1696
Total visitors
104
Unique visitors
65
This mix was ranked #29 out of 30 entries for this contest
description:
i generally listen to happier music, but here are the saddest songs I could find. I tried to stay away from lyrics and focus on the music, but some worked out with both.
tracklist
1
Snow Patrol : Never Gonna Fall In Love Again

SHOW MORE

Track 1 from When Its All Over We Still Have to Clear UP
Length: 00:02:10
Year: 0000
Track Description:


SHOW LESS

2
Owls : I Want The Quiet Moments Of A Party Girl
"sorry I wanna die, do you still wanna die?"

SHOW MORE

Track 3 from Self Titled
Length: 00:03:43
Year: 2001
Track Description:
"sorry I wanna die, do you still wanna die?"

SHOW LESS

3
Jets to Brazil : Further North
"'and its beautiful and sad, but it's all that i had."

SHOW MORE

Track 9 from Perfecting Loneliness
Length: 00:05:13
Year: 2002
Track Description:
"'and its beautiful and sad, but it's all that i had."

SHOW LESS

4
Saves The Day : Driving In The Dark
The music isn't all that sad, neither are the lyrics really. But I had to put this on, it was "our song" and I [...]

SHOW MORE

Track 3 from In Reverie
Length: 00:03:14
Year: 0000
Track Description:
The music isn't all that sad, neither are the lyrics really. But I had to put this on, it was "our song" and I can't listen to it without remembering "the one that got away". Man, I'm still a tool over that girl.

SHOW LESS

5
piebald : Its Gonna Get Worse Before It Gets Better
you can't always be down or out, thats for sure.

SHOW MORE

Track 9 from we are the only friends we have
Length: 00:03:46
Year: 0000
Track Description:
you can't always be down or out, thats for sure.

SHOW LESS

6
Jawbreaker : Ache
Blake Schwarzenbach is a real bummer sometimes.

SHOW MORE

Track 7 from 24 hour revenge therapy
Length: 00:04:14
Year: 1994
Track Description:
Blake Schwarzenbach is a real bummer sometimes.

SHOW LESS

7
Pedro The Lion : The Longer I Lay Here
David Bazan is amazing, and this is a great mopey tune.

SHOW MORE

Track 2 from It's Hard To Find A Friend
Length: 00:03:04
Year: 1998
Track Description:
David Bazan is amazing, and this is a great mopey tune.

SHOW LESS

8
Death Cab for Cutie : Transatlanticism
the music in this song is pretty depressing.

SHOW MORE

Track 7 from Transatlanticism
Length: 00:07:55
Year: 2003
Track Description:
the music in this song is pretty depressing.

SHOW LESS

9
Cursive : Sierra
A song written to the daughter that you've never seen. I can't think of anything much more depressing.

SHOW MORE

Track 11 from The Ugly Organ
Length: 00:03:25
Year: 2003
Track Description:
A song written to the daughter that you've never seen. I can't think of anything much more depressing.

SHOW LESS

10
Everclear : Amphetamine
i always thought this song was kinda sad.

SHOW MORE

Track 9 from So Much For The Afterglow
Length: 00:03:35
Year: 1997
Track Description:
i always thought this song was kinda sad.

SHOW LESS

11
The Album Leaf : Streamside
I love this song, its beautiful and sad.

SHOW MORE

Track 8 from In a Safe Place
Length: 00:03:34
Year: 2004
Track Description:
I love this song, its beautiful and sad.

SHOW LESS
Tag Board
You must log in to leave a tag
Stuff
Quick Jump
daneurysm's other mixes
Related mixes
recent visitors
show all