[?]
Not a member? Sign-up now, it's free!
Login
[?]
These are links to some of the major sections in the mixtape collective.
Lists: Browse various lists that are generated by the loads of data we have collected.
Contests: Check out the latest contests, see previous winners, and find out how you can be a part
Music: Check out our ever-growing database of musical knowledge! Use it to find any artist, album, or track that has been entered since the birth of the site and rate and find detailed usage statistics.
Main
[?]
Tired of looking at the same old pages? Try checking out a random one, you never know what you might find...
Random!
homemade spaceship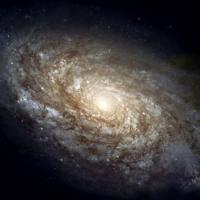 homemade spaceship
Created by:
nopolian
Tracks:
17
Length:
01:10:59
Keywords
1. eerie
2. space
3. star
Created on
8/10/06 02:21pm
Level
6
Points
2953
Total visitors
124
Unique visitors
63
description:
this mix narrates the true story from when i was commissioned by a hypersecret-turned-rogue faction of the japanese military to probe the harpold galaxy. my mission, to the faction, was to defuse a curious radiation pulsating from one of the axes in the galaxy's seventh frond. my personal goal, however, was to make it home alive, albiet 3 thousand millennia in the future. it began with thud on my doorstep one autumn afternoon in atlanta, georgia.
tracklist
1
Outkast : two dope boyz (in a cadillac)
first two words introduce my intergalactic journey. the rest of the song just gets the blood pumping.

SHOW MORE

Track 2 from ATLiens
Length: 00:02:46
Year: 1996
Track Description:
first two words introduce my intergalactic journey. the rest of the song just gets the blood pumping.

SHOW LESS

2
Giorgio Moroder : Midnight Express
after being summoned to the underground, underwater, hypersecret tunnel cave, my taxi, night train, and cargo [...]

SHOW MORE

Track 8 from Midnight Express
Length: 00:04:47
Year: 0000
Track Description:
after being summoned to the underground, underwater, hypersecret tunnel cave, my taxi, night train, and cargo plane set off like billiard balls across the north american continent and the pacific ocean. soon to escape my earthly trappings...

SHOW LESS

3
They Might Be Giants : Space Suit
donning my gay apparel, ready to enter my home for the next year or so (150 million years). no words, just fa [...]

SHOW MORE

Track 38 from Apollo 18
Length: 00:01:36
Year: 0000
Track Description:
donning my gay apparel, ready to enter my home for the next year or so (150 million years). no words, just fantasm.

SHOW LESS

4
The Flaming Lips : One More Robot (Sympathy 3000-21)
my rocket engines are warming. my own body heat diffuses into the space that lies ahead of me. to them, i am [...]

SHOW MORE

Track 2 from Yoshimi Battles the Pink Robots
Length: 00:04:59
Year: 2002
Track Description:
my rocket engines are warming. my own body heat diffuses into the space that lies ahead of me. to them, i am merely a robot from this point forward, performing as they command. but i know i'm really not. i'm an android.

SHOW LESS

5
The Advantage : Solar Jetman: Braveheart Level
we have lift off...

SHOW MORE

Track 9 from Elf-Titled
Length: 00:02:48
Year: 2006
Track Description:
we have lift off...

SHOW LESS

6
Explosions In The Sky... : Glittering Blackness
piercing the atmospheric bubble from the inside, no more blue skies, just a starry night.

SHOW MORE

Track 5 from How Strange, Innocence
Length: 00:05:30
Year: 2000
Track Description:
piercing the atmospheric bubble from the inside, no more blue skies, just a starry night.

SHOW LESS

7
David Bowie : Space Oddity
sadly, i sent out my last transmission, my final contact with humans, sent over osaka.

SHOW MORE

Track 1 from Space Oddity
Length: 00:05:16
Year: 1969
Track Description:
sadly, i sent out my last transmission, my final contact with humans, sent over osaka.

SHOW LESS

8
Johnny Greenwood : Moon Mall
hey look, it's mare humorum! oh shit, i'm talking to myself. i hope i don't go insane...SPACE....MAAADNESSSS [...]

SHOW MORE

Track 2 from Bodysong
Length: 00:01:12
Year: 2003
Track Description:
hey look, it's mare humorum! oh shit, i'm talking to myself. i hope i don't go insane...SPACE....MAAADNESSSS

SHOW LESS

9
Pinback : Loro
space madness to space melancholy. solitude and things too far to touch. life out here turns out to be much [...]

SHOW MORE

Track 6 from Pinback
Length: 00:03:35
Year: 1999
Track Description:
space madness to space melancholy. solitude and things too far to touch. life out here turns out to be much like life back home.

SHOW LESS

10
Sigur Rós : Ný batterí
nebulae in the distance. violently beautiful things happen so slowly. shifting blue.

SHOW MORE

Track 5 from Ágætis Byrjun
Length: 00:08:10
Year: 2001
Track Description:
nebulae in the distance. violently beautiful things happen so slowly. shifting blue.

SHOW LESS

11
Radiohead : Subterranean Homesick Alien
starting to wonder if i shouldn't have answered the door, but it's too late to look back now. i'm not even su [...]

SHOW MORE

Track 3 from OK Computer
Length: 00:04:27
Year: 1997
Track Description:
starting to wonder if i shouldn't have answered the door, but it's too late to look back now. i'm not even sure i can remember what was back there. i'm turning into one paranoid android. i decide to stop by the nearest solar system, on the outskirts of the nearest cluster. you can see it from the earth's southern hemisphere, actually...it looks like a giant guillotine in the sky. i make my first contact with another being.

SHOW LESS

12
Boney M. : Nightflight to Venus
maybe this is a bad idea, but i find myself on a weekend fling with a bulb-fingered thing. it's pretty and da [...]

SHOW MORE

Track 1 from Nightflight to Venus
Length: 00:04:46
Year: 1978
Track Description:
maybe this is a bad idea, but i find myself on a weekend fling with a bulb-fingered thing. it's pretty and dangerous and stupid, but i might just scrap this mission and retire on this planet. then again, they have three satellites, and the tides are throwing me out of whack.

SHOW LESS

13
Hella : W
too much drama. plus everyone just shits out on the streets on this planet. back into my craft, back onto my [...]

SHOW MORE

Track 3 from Chirpin' Hard
Length: 00:02:12
Year: 2004
Track Description:
too much drama. plus everyone just shits out on the streets on this planet. back into my craft, back onto my mision. back in full gear. i continue toward harpold.

SHOW LESS

14
Built to Spill : Randy Described Eternity
this song suits the last leg of my journey, millions of years from home, a place that hasn't yet existed. i a [...]

SHOW MORE

Track 1 from Perfect From Now On
Length: 00:06:04
Year: 1997
Track Description:
this song suits the last leg of my journey, millions of years from home, a place that hasn't yet existed. i approach the end of my mission, nestled in the elbow of the galaxy arm. i'll be there soon, but not before pinballing through the boondocks and backalleys of the neighborhood...

SHOW LESS

15
Deltron 3030 : Positive Contact
zooming through sputtering hydrogen tanks, racing lazer cruisers, and tricked out neon hondas, i invent a coup [...]

SHOW MORE

Track 5 from Deltron 3030
Length: 00:04:42
Year: 2001
Track Description:
zooming through sputtering hydrogen tanks, racing lazer cruisers, and tricked out neon hondas, i invent a couple new maneuvers to try to fit in this galactic highway. it's hard to blend in, though, in my conceptually modern, camp future, earthly craft. i make it out alive, and approach nucar.

SHOW LESS

16
Gorillaz : Sound Check (Gravity)
tracing the core and taking samples, my rockets fire for landing, about 8 million km from the source. it's st [...]

SHOW MORE

Track 8 from Gorillaz
Length: 00:04:41
Year: 2001
Track Description:
tracing the core and taking samples, my rockets fire for landing, about 8 million km from the source. it's starting to suck me in, which i guess was part of my mission. but when things get this hot and this bright, time slows down, and you savor every nomillionth of a second.

SHOW LESS

17
Aimee Mann : Lost in Space
at times like these (when i'm so far away, alone, and most of what i know is insignificant), i have to make pi [...]

SHOW MORE

Track 3 from Lost in Space
Length: 00:03:28
Year: 2002
Track Description:
at times like these (when i'm so far away, alone, and most of what i know is insignificant), i have to make pivotal decisions. mission aborted. i program my craft to self destruct and strap on my pluton-jetpack. i'm heading back to the highway to see where it takes me because, well, i think i may like it out here in harpold.

SHOW LESS
Tag Board
You must log in to leave a tag
Stuff
Quick Jump
nopolian's other mixes
Related mixes
recent visitors
show all