[?]
Not a member? Sign-up now, it's free!
Login
[?]
These are links to some of the major sections in the mixtape collective.
Lists: Browse various lists that are generated by the loads of data we have collected.
Contests: Check out the latest contests, see previous winners, and find out how you can be a part
Music: Check out our ever-growing database of musical knowledge! Use it to find any artist, album, or track that has been entered since the birth of the site and rate and find detailed usage statistics.
Main
[?]
Tired of looking at the same old pages? Try checking out a random one, you never know what you might find...
Random!
As Far As Gloom Will Take You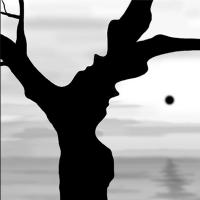 As Far As Gloom Will Take You
Created by:
Capn_Derk
Tracks:
19
Length:
01:13:44
Keywords
1. Mix Contest 2
2. Mix Contest 2
3. Mix Contest 2
Created on
8/30/06 12:14pm
Level
5
Points
2043
Total visitors
99
Unique visitors
54
This mix was ranked #25 out of 30 entries for this contest
description:
My entry for the contest. It helped that I already had a personal list of all time saddest songs, but most of them don't show up, because most of them are only sad in a context.

I didn't want to rattle off a list of 20 "I-hate-myself-and-want-to-die" songs or 20 eulogies. I tried to play off a few different angles of sadness. What resulted was a broad picture of quite a few facets of that intruguing-but-unpleasant emotion that is sadness.

I hope you'll enjoy this one.

PS: I had to re-pick my tracks twice, explaining the lack of definitions. I'll get around to them eventually, but they were all kind of spur-of-the-moment and dull, anyways.
Tag Board
You must log in to leave a tag
Stuff
Quick Jump
Capn_Derk's other mixes
Related mixes
recent visitors
show all